"My daughter wasn't bullied to death, she was disappointed to death. Disappointed..."
– Glen Canning, father of Rehtaeh Parsons • In a new op-ed/statement published by the Huffington Post on Thursday. Parsons died on Sunday night, following a suicide attempt which is believed to have been the result of extensive post-rape bullying. Be warned, while we definitely think more people...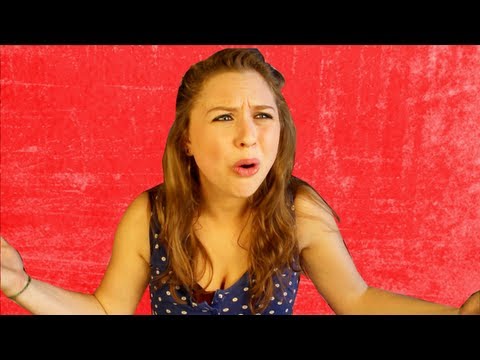 "TRIGGER WARNING: The following includes descriptions, photos, and video that..."
– http://rantagainsttherandom.wordpress.com/2013/03/19/so-youre-tired-of-hearing-about-rape-culture/
Often Aggrivated: Author Scott Lynch responds to a... →
captxandri: drneverland: gorgoneions: downlo: zillah975: last-snowfall: fuckyeahscifiwomenofcolour: The bolded sections represent quotes from the criticism he received. All the z-snaps are in order. Your characters are unrealistic stereotpyes of…
Exceeds Expectations: Why Polyamory Scares America →
mustbeaweasley: The biggest fear tactic the religious right uses when talking about gay marriage is the slippery slope, saying next will be group marriage and then we'll change consent laws to let young children marry adults and then they'll marry their parents and people will marry their pets and people will…
WIL WHEATON dot TUMBLR: On Depression & Getting... →
robdelaney: This was originally posted February 26, 2010. I deal with suicidal, unipolar depression and I take medication daily to treat it. Over the past seven years, I've had two episodes that were severe and during which I thought almost exclusively of suicide. I did not eat much and… This is often my life and the way I have to get through life. I just haven't quite gotten...
Just Don't Call It Slut Shaming: A Feminist Guide... →
yinepuhotep: A guide to silencing those pesky people who insist that feminism is about their right to make decisions about their own lives, when those decisions upset your delicate sensibilities. It's really quite easy, if you use the right rhetoric.
When you see it, REBLOG IT.
Depression Hotline: 1-630-482-9696
Suicide Hotline: 1-800-784-8433
LifeLine: 1-800-273-8255
Trevor Project: 1-866-488-7386
Sexuality Support: 1-800-246-7743
Eating Disorders Hotline: 1-847-831-3438
Rape and Sexual Assault: 1-800-656-4673
Grief Support: 1-650-321-5272
Runaway: 1-800-843-5200, 1-800-843-5678, 1-800-621-4000
Exhale: After Abortion Hotline/Pro-Voice: 1-866-4394253
WIL WHEATON dot TUMBLR: I debated whether or not... →
unwinona: And then I debated whether or not to put it on Tumblr…but I decided it was important. Because in my own way, I can (unfortunately) point out exactly what is wrong with men when they don't realize how hard it is to be a woman. How we do not have equal opportunities and freedoms in…
"The Secular 10 Commandments 1. Do not feel absolutely certain of anything. 2...."
– Bertrand Russell, "The Best Answer to Fanaticism: Liberalism." New York Times Magazine; 1951.